Coaching opportunities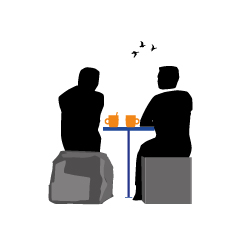 Good conversation
Sometimes you just get stuck at work or in the private situation. Then it is nice to use our opportunity to have a good conversation. A light form of coaching with many positive effects. You will get tips and advice that will allow you to continue with your (active) life. This type of coaching' widely used by general managers, entrepreneurs, and managers. In practice, often once a month, a 1–2-hour conversation followed by one or more exercises and tips. Read more about good conversation.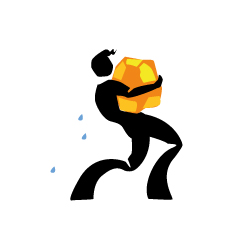 Extensive coaching
On average once a week (or every two weeks) a meeting of 1-2 hours and personal exercises, tips, and background information. Everything is aimed at strengthening especially the mental and social condition. This creates an ongoing process of reinforcement and recovery. You hold control yourself and decide whether you will continue with the next step.
This form is very suitable for people who are still able to participate in the labor process but feel like function on the edge of a mental overload. Read more about extensive guidance.
Intensive COACHING
A form of intervention aimed at breaking the downward spiral. Often a relatively short period (about 1 month), with the help of several coaching contacts a week laying a solid foundation for your future.
This form is very suitable for people who are completely stranded or have not yet been restored after several forms of therapy.
Learn more about intensive coaching..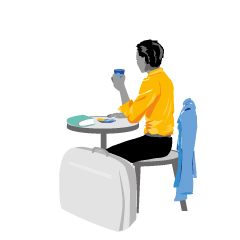 coaching journeys
To get a quick start of reduction in stress this coaching trip with intensive guidance. The accommodation is in a unique relaxing location in Tenerife. In the wonderful Healing Environment of this sun-drenched, hospitable island, you'll have plenty of time to think, talk, queue business. By literally taking distance and being actively engaged, you get to new insights much faster.
More information about the coaching journeys.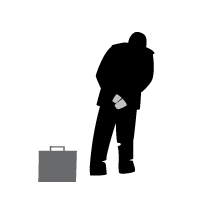 labor dispute AND Burn out
If a person, based on several complex factors from work, private and personality, becomes more and more difficult to function, the chances are that he will be able to fall into a burn out. An additional consequence is not rarely a labor conflict. This can be with a supervisor, but also with an employee. By entering a conversation with each other in time, a lot of time, money and annoyance can be avoided. To shape an objective and business approach, an independant leader is very valuable. Under his leadership, solutions can be sought which are acceptable to both parties.