Burn out recovery journey Characteristic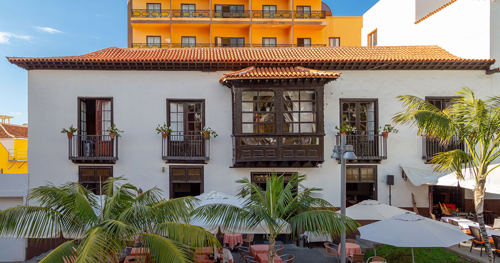 The daily confrontation with challenges such as organizational changes, human problems, management issues, personal problems or personality traits increases the risk of mental and/or physical overload. In this hectic time, it is quite a challenge to keep you as an entrepreneur, businessman, director/owner, or manager in the business world or within the government. Due to the combination of high workload and private problems you threatened to fall out with a Burn out. As a strong personality, you are motivated to take control of the stress and wants to be future-oriented. But getting you're (active) life back on track after such a period is not always easy.
Traveling, in the form of actively relaxing and taking distance, is a good basis to tackle this stress. Lasting recovery with professional guidance, in a luxurious and safe environment ensures a lasting result.
For whom?
The journey is especially for people who feel stuck in their current patterns. People who want to go further instead of back. Fighters, who can think carefully, but who can use inspiration. Think of entrepreneur, director/owner, manager, artist, freelancer, manager, and senior employee who, for example:
Are facing a burn out and are 200 % motivated to get out.
Experience a daily feeling of mental and/or physical over-workability.
Frozen in the regular services, such as GP, Psychologist and other therapists.
Are done with all kinds of sweaty detonations therapies or not at all open to them.
Be brave enough to confront themselves.
Have gone through a serious illness (physical or mental) "Rock bottom" and seek real help for the way back.
The doctors have declared "cured", but they are very afraid of a fall back.
Have found out that you must do it yourself.
Know very well what they want but look for structure and prospects.
Are very keen to shape a new personal or business life.
Want to have a clear vision of the future and realize it?
As an entrepreneur regularly need expert feedback, just occasionally sparing about certain problems.
Are done with stigmatize and account for their disease.
Finding it difficult to enter confrontations with other people, both socially and professionally.
Need time for reflection, for example, because they are about to make an important decision. Think of business takeover, sale, or divorce.
Every day we try to deal with the consequences of major events, such as a loss, relationship problems or a reorganization.
Want to distance themselves from the current reality.
Just want to set everything in the right perspective (reset).
Active Stress reduction in luxury environment
To get a quick reduction of stress, you will stay at the characteristic hotel Marquesa in Tenerife's Puerto de la Cruz. The location of this hotel is right in the lively center of the old town. Maybe a little less luxurious, but an unforgettable atmosphere of history. Experience the warmth of the hotel in combination with the intensive accompaniment. In the Healing Environment of this sun-drenched, hospitable island you get a lot of time to think, talk and collect your thoughts. By literally taking distance and being actively engaged, you get to new inspiration much faster.
Hotel Marquesa
This traditional hotel, located in a beautiful characteristic building with a privileged view of the Teide, was built in 1712. It offers modern facilities, including a cozy café, a bar and a popular restaurant, where you can enjoy the best local and international cuisine.
It is located in the center of Puerto de la Cruz's Old Town, a lively pedestrian area with shops and leisure and entertainment venues, and just a 5-minute walk from the coast.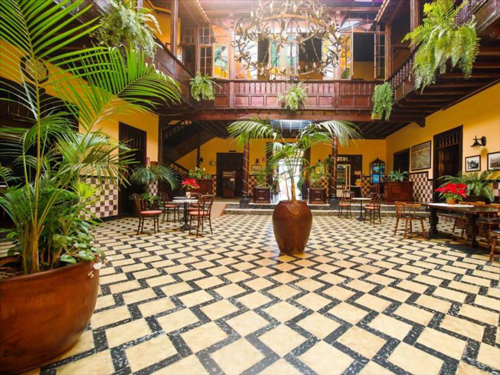 Intake
Immediately after booking, the personal approach starts with an extensive intake and a few preparatory assignments. On this intake we base the further guidance so that we can inspire 100%.
Powerful recovery in Tenerife
An all-inclusive 9-days journey. Stay in the characteristic hotel Marquesa in Puerto de la Cruz. Daily intensive personal guidance, inspiring assignments and relaxing moments build the foundation for a quick and effective recovery.
Personal Plan of approach
During your stay, you worked on a personal and realistic plan of approach, among other things. Based on this, we work together further, through extensive guidance, to adapt your new insights about the balance between work, private and personality in daily practice.
Good conversation
Even after this time, you sometimes just get stuck at work or in the private situation. Then it is nice to be able to make use of our opportunity to have a good conversation for another five months. A light form of guidance with many positive effects. You will get tips and advice that will allow you to continue with your (active) life.
Futura Esperanza method
A combination of existing methodologies, new insights, personal knowledge, and experience. Structured work to restore the balance between work, private and personality. We offer everyone a customized program because no one is the same. Basic is a high degree of self-efficacy under expert guidance.
Result
A significant personal change has been made when it comes to mindset and the removing of certain blockades. You know much better who you are, what your limits are and what you want to achieve. Using the program, you have found out where the problems have arisen and learned to deal with them. New structures, energy balance and a positive mindset ensure that you can look forward to the future with confidence.
What do we offer?
A down-to-earth, objective approach to causes and consequences.
Clear advice.
A proprietary method without influencing insurers, doctors, or other interested parties.
Medical knowledge of the subject's stress, overstress and burn out.
A forward-looking approach.
A warm personal approach.
Customization is our standard because no one is the same.
A unique approach by simultaneously improving mental, physical, and social condition.
Great flexibility in the way of recovery.
Extensive intake and preparatory assignment.
Understanding your own stressors and how to deal with them.
During the entire journey individual coaching by experienced (EMCC) coach.
Our respect for privacy. You decide for yourself what you want to tell.
Personal transfer from airport and return.
9 days stay in a charming hotel, all inclusive, based on a single room.
1 excursion of your choice.
10 weeks extensive guidance after coming home.
5 months the possibility of a good conversation.
Optional
Invite your partner, with either following the recovery program.
Invite your partner and follow your own program.
Extend your stay with an extra holiday, together with the family.
Variation in length and intensity of the program.
Take care of the flight.
Other individual wishes.
Reporting to employer.
Same journey, but without extensive guidance and good conversation.
Only intensive coaching during a self-booked stay at a hotel in Puerto de la Cruz, possibly supplemented with extensive coaching.
Investment
The cost of the recovery journey as described is € 5,500, -, excluding 21 % VAT.
Choose this sustainable change in your life and contact us. We will send you a detailed offer based on your need for personal support.
Let us know your whishes or ask for more information.